Oops!
We can't seem to find the page you're looking for.
It may not be your fault. If it's our doing, we hope to have it fixed soon. Let us know if you're looking for something in particular, or search our site...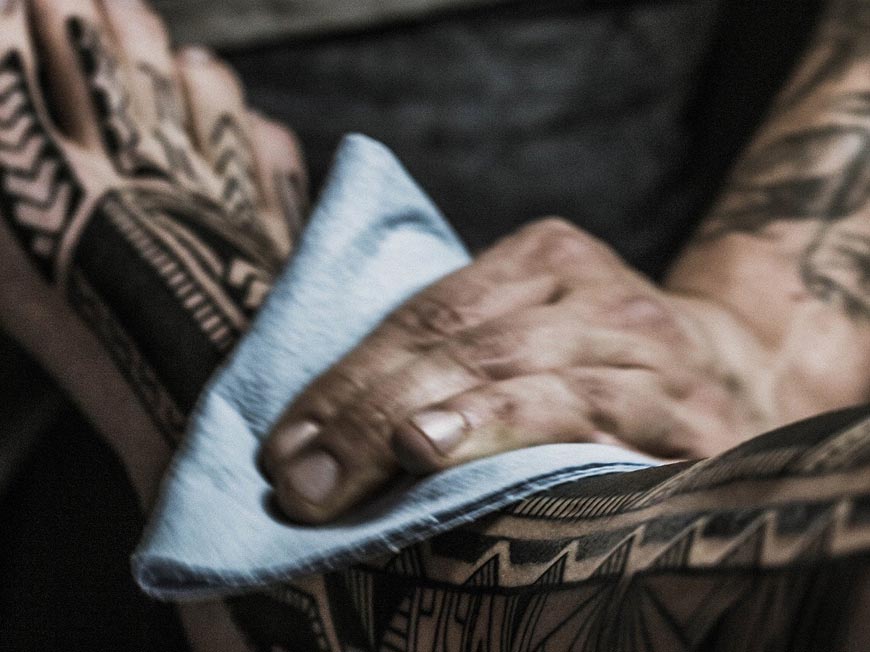 Aftercare Instructions
Healing Your Tattoo
TRADITIONAL BANDAGE CARE INSTRUCTIONS
Keep your bandage on for at least 3, and no longer than 12 hours.
Always wash your hands before you touch your tattoo or remove your bandage.
Wash you tattoo twice a day with an anti-bacterial liquid soap.
Avoid soaps with perfumes or agents that exfoliate, and bar soaps.
Avoid over washing your tattoo, or soaking it while it is healing.
Dry your tattoo by patting it with a clean towel, or use a paper towel.
Apply a thin amount of AQUAPHOR to your tattoo like you would apply sunscreen.
Wash your hands and reapply AQUAPHOR as needed throughout your day as needed. Just enough to keep it from getting dry and tight feeling, but not so much that it suffocates your tattoo. Do this for approximately 1 week or until fully healed.
While healing, DO NOT re-bandage your tattoo.
DO NOT submerge your tattoo (no hot tubs, swimming, or baths).
DO NOT sunbathe OR tan while healing.
Use common sense. Wear comfortable clothes that don't restrict or irritate your healing tattoo.
Your tattoo will peel while healing, don't pick or scratch it.
SANIDERM BANDAGE CARE INSTRUCTIONS
You may leave your bandage up to BUT no longer than 48 hours. Then follow the care instructions above.